The Most Popular Adobe Tools Explained
Adobe Inc. introduced useful applications that many businesses, artists, and even ordinary people use today. Adobe Tools are the best in the business. For the most part, the company provides users a unique digital experience in the world of desktop publishing. The company existed since the early 1980s enabling people to translate graphic and textual content in desktops. Their first digital product, PostScript, garnered worldwide acceptance as well as established relationships with other technology players like Apple Inc. and Microsoft.
In a span of 10 years, from the first quarter of 2009 to the first quarter of 2019, Adobe Systems increased its net profits by more than 300%.
Today, we cannot imagine using our desktops without using most of its applications check out the most useful Adobe Tools:
Adobe Illustrator
Adobe Inc. released this application software together with Adobe Photoshop in 1987 for Apple Macintosh. Note that these two applications work together. Illustrator is a useful drawing tool where you can save your artwork designs in the Adobe Creative Cloud. Today, Illustrator is on its 24th generation and still serving its many purposes in the digital world.
Its grid system, used to stroke important details in image designs, made Illustrator a widely-used application for artists. Boost your creativity with different tools like pencil tool, shape and pathfinder tool, swatches and colors, patterns, and mesh tool. With Adobe Illustrator, you can create different illustrative designs for printing cards, creating logos, wallpapers, layout, and background designs.
Adobe Photoshop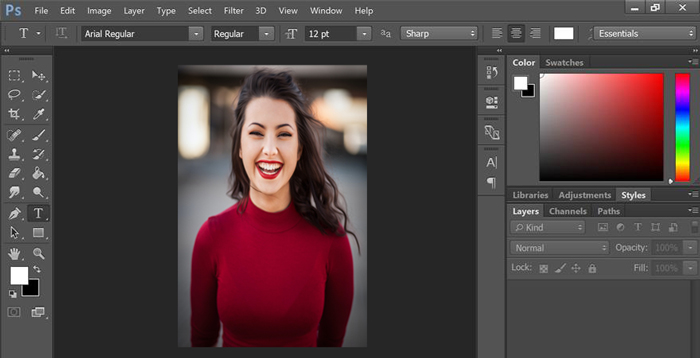 Graphic design has been convenient since Adobe released Illustrator and Photoshop. Photoshop is an excellent tool to manipulate graphic images and edit photos. It can also reduce flaws and improve image quality. Use multiple layers of graphic and text content to create your ideal marketing material or an ordinary graphic design. Most publishers rely on this application to publish their graphics and text content.
What can you do with Adobe Photoshop?
Create designs from scratch.

Edit graphic images and scanned photos

Create materials for business such as marketing materials, business cards, web layouts, and logos.

Create wallpapers and background designs.

Include and design textual content on graphic material.
Adobe Acrobat Pro DC
If ever you're wondering how PDFs gave birth to converting different file types, without compromising their formats. Adobe made it possible 20 years ago. Portable Document Format or PDF made it possible to make every file format readable and printable. The problem of displaying images in its exact form using different devices has been a problem during those times. Now you can open PowerPoint in Google Slides, Excel to Google Sheets, or Mac Numbers to Excel.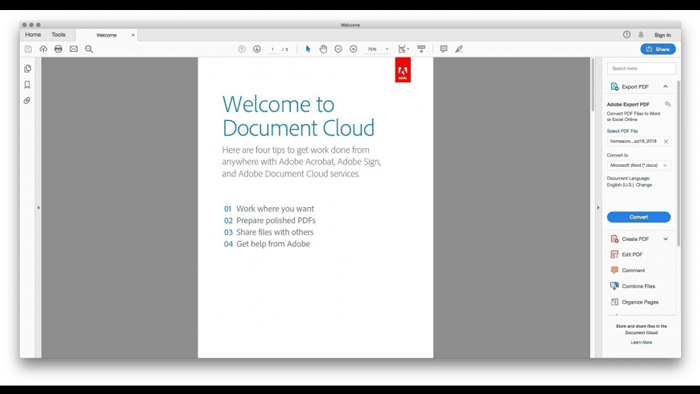 PDF became a universal document opening and viewing tool across the web. Such as all computer devices such as mobile devices and desktops. The ISO issued royal-free rights to PDF since 2008.
A notable feature of a PDF that is it secures documents from alteration and copying. This is a useful tool to keep businesses and companies' legal documents intact. The PostScript language has evolved a lot in maintaining graphics such as e-signatures and scanned documents.
A universal tool
Since PDF has become a universal tool, Acrobat Pro DC allows users to do more than just converting files. This tool enables users to edit PDF documents and fill PDF forms. Just like Photoshop, it's a subscription tool. It allows its subscribers to do more with their PDF documents.
Access Acrobat files using Adobe Acrobat Reader.

Repurpose and edit your PDF documents through editing converted MSWord files with its font or change images.

Access your PDF files anywhere using Adobe Document Cloud.

Access your scanned documents anywhere using your tablet, iPad, or mobile device.

Send out electronic signatures without printing your documents. Now you don't have to worry about passing documents to fill and gather e-signatures.

Set your files into restricted documents to prevent copying and editing through the Restrict Editing option.

Public Sensitive Information allows users to redact information and set more restrictions using password-protect.

Convert PDF files to other file types such as Google Sheets, Excel, PowerPoint, MSWord, and many more.
Adobe Tools: Flash Player
Adobe Flash is a multimedia platform used for creating animations and vector graphics. It can also be used for producing videos and running embedded video players in different browsers.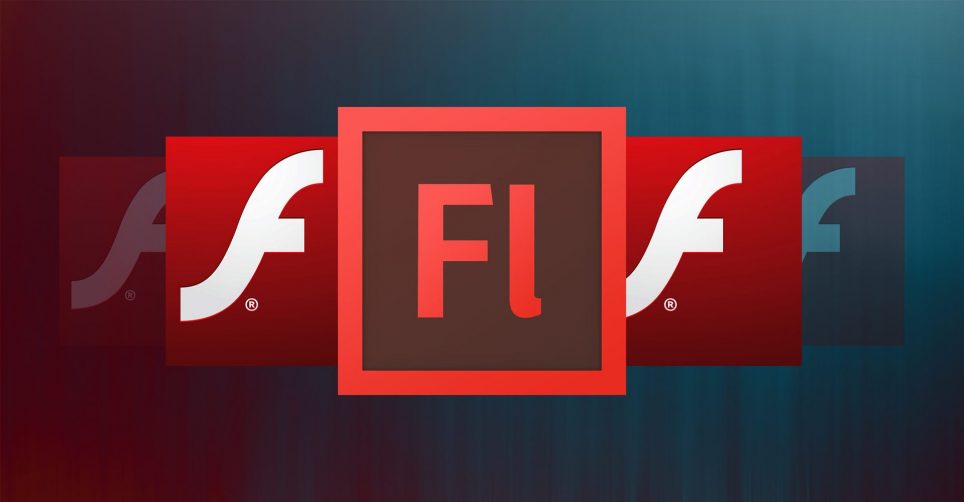 Through Flash Player, view any multi-media file like videos, audios, games, and animations. It's a free tool that you can download as a player or a plug-in. It runs in various operating systems on desktops and browsers. It also runs in Android OS, Apple iOS, and BlackBerry Tablet OS.
What does Adobe Flash Player do? 
Supports files like mp4, PNG, FLV, GIF, and JPEG.

It also supports various data formats like SWF, AMF, JSON, and XML.

Stream on different Flash Player-enabled platforms online.

Create instructional or informational videos for your website.

Enjoy features such as advanced graphics rendering, decoding multithread videos, and advanced camera software encoding.

Better online gaming experience with Flash Player in a high-performance and faster response.

Protect your video content using Adobe Access in different streaming platforms such as HD rentals, subscription-based streaming, and live broadcasts.
Key Storages to subscribe for a maximum experience of using Adobe Products
Creative Cloud for artists, animators, photographers, publishers, and graphic designers

Experience Cloud for marketing professionals and digital marketers

Document Cloud for business owners, professionals, and students
Adobe Tools Conclusion
A lot of Adobe Tools encourage users to more skilled artists and workers. Maximize your digital experience with these tools. Adobe is a complete package of publishing software. Fron photos & videos to documents and graphics you can't go wrong with Adobe