What Are Google Core Updates?
google core updates: Has your website been affected by the recent core update made by Google to its algorithm? Well, this major algorithm update surely has an impact on a lot of websites including yours. Google rolled out its second core update amid the global pandemic on the 4th of May this year. Danny Sullivan announced it, naming it the May 2020 Core Update.
So, what are the adjustments made and how will they affect your website? It's important to understand the effects that this update will bring, especially to your SEO strategies, because it has a direct impact on your traffic. After all, it's not called core update for no big reason.
How the New Core Update Ranks Websites
Originally, the main factors used by Google in ranking websites are authority, trust, and expertise. While this may still be true for the latest algorithm update, there have been some changes that you need to consider in optimizing your website. For instance, having the mentioned factors no longer guarantees an appearance on first page results.
Moreover, websites that are optimized for authority, trust, and expertise factors should also consider the new core update with a broader scope. That means you also need to focus on sensitive topics like health and finance. In fact, Google is now weighing in content factors and brand factors, while considering click-through rates and user data.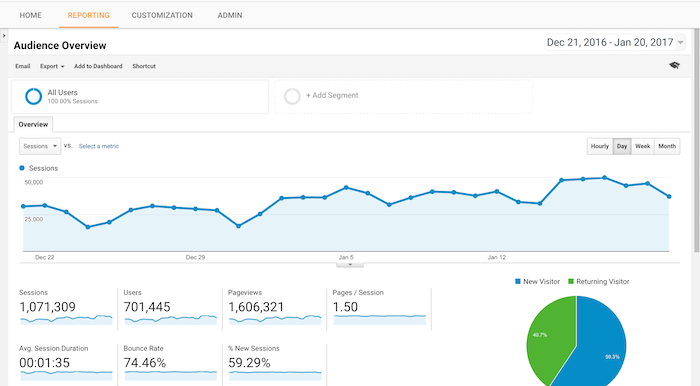 The core update is broader than the previous updates. It encouraging websites to cover topics that are not just about authority, trust, and expertise. You have to optimize based on quality standards that are mainly used to assess and rank sites. This only goes to show that smaller websites with high-quality information have the chance to rank on SERPs.
Most Affected Industries by the Google Core Update
Although there are so many industries affected by the latest core update from Google, the most heavily affected industries were:
health
real estate
people and society
pet and animals
travel
On the other hand, the least affected industries were:
news
sports
arts and entertainment
home and garden
business and industrial
Local SEO has also been impacted, but the shakeup already started even before the major update was made. Keep in mind that even if your domain score is high, your traffic will surely be affected by the latest Google algorithm update. Some of the big brands that have experienced decreased rankings were Spotify, Burlington, Legoland, and LinkedIn.
Tips to Manage the May 2020 Core Update
If you're worried about how to handle this latest update. The guidelines on Google algorithm updates are still the same. Just like what you've been doing every time a new update has been rolled out. You need to focus on improving the quality of your content. Basically, core updates are designed to make sure searchers are getting relevant content from authority websites.
This is the best time to assess your content and ensure that you are providing helpful information to users. In addition, formatted and authoritative content helps searchers find relevant information that is analyzed by search engines. You also need to check if your SEO is well implemented, and mistakes have been fixed.
The key is to provide information with tips, data, and facts as search engines basically answer queries. With your target audience, make sure to incorporate relevant keywords that potential customers use when searching for similar products or services that you offer. Create content that's way better than the standard quality, so that it's easier to rank on SERPs.
Quality Over Authority
No matter the changes and updates on Google algorithms, it's always important to focus on quality rather than authority. However you need to provide a targeted page with a clear focus, or else you'll be sending an unclear signal to Google algorithm and eventually lose your ranking. Product pages should also answer search queries with some SEO texts.
Remember, Google and other major search engines don't understand the content like how human beings understand them. Therefore, you need to use signals that are correlated with the way humans evaluate relevance. An effective signal you can use is how a web page links to other pages. Organic rankings and video content can also help increase SEO visibility based on the latest Google core updates.