The best programs graphic designers should know
Top 5 programs graphic designers should know. Being a graphic designer can be an exciting and rewarding career for a visual artist. Like any good artist, a graphic designer needs to have a lot of tools at their disposal certainly unlike their predecessors, graphic designers now heavily rely on software to get the job done. There are many software programs that every professional artist should know for graphic design. This can be for editing photos, print material and even web design. We've made a list of 5 programs that will greatly benefit you to know inside and out to be a master of your craft.
1. Adobe Photoshop
Photoshop is undoubtedly the name that people would recognize the most on this list. It's so popular that it has entered the english language as a commonly used verb! The editing tools in this program can work wonders with images. Cropping, resizing and color correcting are  just some of the bread and butter features of this industry standard package. Graphics for business logos can also be created and edited here. Photoshop is an all round workhouse for a professional visual artist. Its success is undenied in being the professionals choice and it becoming a household name around the world.
2. Adobe InDesign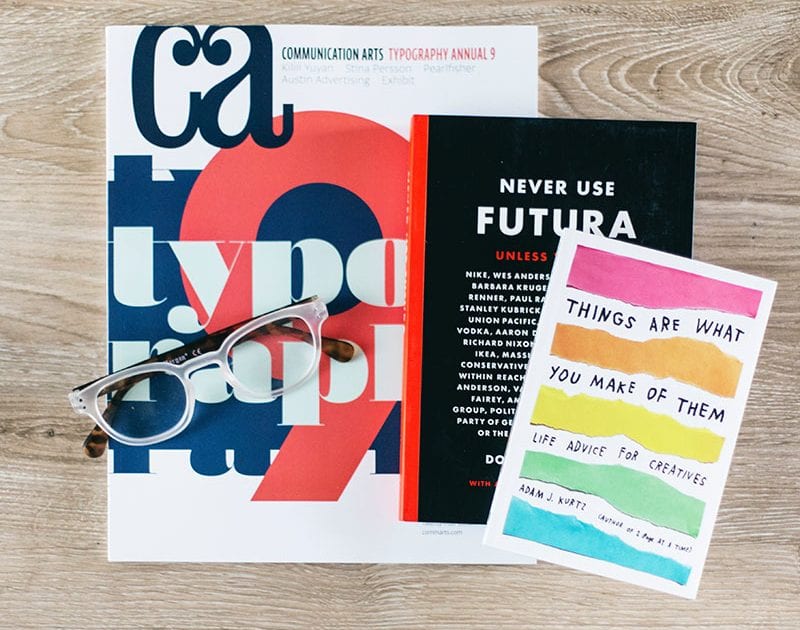 InDesign is probably one of the most indispensable programs a graphic designer should have in their arsenal. Many professionals use it for creating and designing all types of visual collateral. InDesign is considered the gold standard for making physical materials. Every serious designer should be expected to know the workings of this program or better yet know it inside out. It excels at giving you the right tools to create and edit hard copy visual materials like posters, newsletters, leaflets, magazines and more. you see all over the web today.
3. Adobe Illustrator
Do you create a lot of diagrams, charts, graphs, illustrations and even logos? Then you need to learn this program. Adobe Illustrator is kind of like a cousin to Photoshop. Where Photoshop is more about manipulating photos, Illustrator is more for creating & editing images that can be scaled up and down without losing quality. It's ideal for making vector images of logos, great for freelance work with corporates & SMEs or even for the in-house graphic designer in a brand.. There is a bit of a learning curve to this program, a designer will need to get familiar groups, layers, paths etc. Illustrator is particular good for making the super trendy & popular flat design icons you see all over the web today.
4. Affinity Designer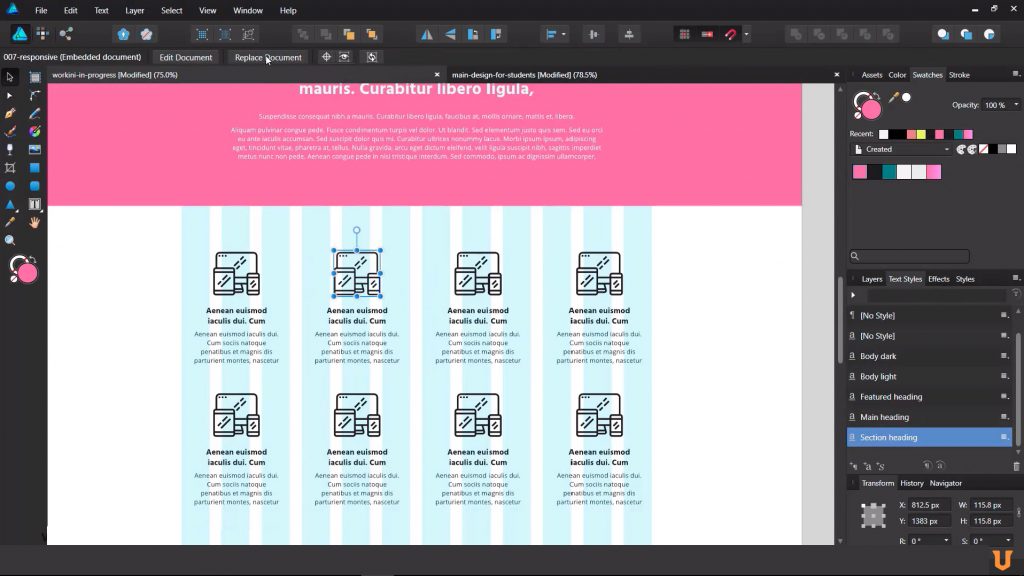 It wouldn't be real list if we didn't post one alternative and it's been all Adobe Suite so far! Affinity designer is our top alternative of choice to Illustrator. It can do a lot of what Illustrator can but there are some differences. Affinity Designer, is a cheaper alternative without a steep learning curve. Therefore it's great for beginners to use as a learning tool but also robust enough for freelance graphics designers on a budget. It's still not as feature packed as the more premium priced Adobe products but it could become a major competitor in the near future. Another reason is it might be the program your new employer has paid for so it it would pay to know it!
5. Microsoft Office Applications
This one might leave you scratching your head! Adobe Suite products are the mainstay for today's graphic designer so why would you need to know a blast from the past like this? Well that's because it's not just a blast from the past. Microsoft Office programs are still used a lot to this day. Microsoft Word is still the most commonly used for typing up documents and Powerpoint for presenting. As a graphic designer getting your works on these programs will certainly be required so it's useful to know your way around them. Additionally if you want to pitch your ideas or just to make sure your visual works are sitting pretty, then get to know this program! Businesses love Powerpoint, hence why it is the darling of corporate boardroom presentations across the world.
Become a graphic designer
Well there you have it the 5 programs graphic designers should know. Now the next step to do is to get as much practice as possible with them all. Consequently best way of doing that is to get training from the experts. We have host of graphic design courses that are perfect for you to start practical learning now. All of our graphic design courses our taught by successful industry veterans who teach all of their course here on our platform. They have key working knowledge of InDesign, Photoshop, Illustrator Affinity Designer and more. As we mentioned graphic design is a very rewarding career and we want to help you on your journey to success. You never know one ay you might become a freelance graphic designer so don't delay start learning today!