How to Edit Like a Pro with Abobe Premiere Pro
Adobe Premiere Pro is what you need. Do you ever wonder what most vloggers and YouTubers use to edit their work? Vlogging does not only require the right camera or microphone. Their videos should be of high quality to engage more audiences. You need to ensure clear output especially when it comes to audio. Now, one of the most common video editing tools is the famous video editing software the Adobe Premiere Pro. This is not only for film editing or TV editing, but it can also be used for the web.
From pros to first-time editors
First off Adobe System makes this app. You can download this video editing app as a part of the Adobe Creative Cloud licensing program. It has all the tools you need to publish professional videos. This is true even for first-time video editors.
Adobe Premiere Pro ensures that you publish an aesthetically pleasing and professionally made video project. It will help you publish professional-looking videos. It is user-friendly and it is supported by tutorial overviews about its major features for beginners.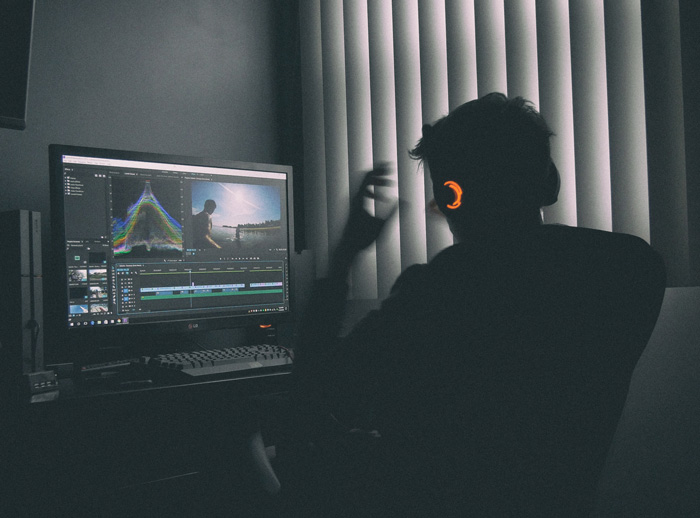 Premiere Pro is found to have a more polished interface. Some of the best state-of-the-art tools can be used to make professional-quality videos. It has a set of flexible video trimming tools with a lot to offer despite its very clean look. It is can be used with other Adobe CS products and is empowered with unlimited multi-camera angles.
The interface has four spaces: live and project previews, source footage and the timeline. These may be moved, resized or even pinned. This allows you to create a custom working space. this can be more suitable and more personalized for the video editor. This allows you to feel your creative flow running.
360 VR and 4K in Abobe Premiere Pro
With Adobe Premiere Rush, you may now edit and create new video projects from any device. It is like an all-in-one app! Through Premiere Rush, you may share your video projects directly to your social media accounts from your device or desktop.
Adobe Premiere Pro allows editors to work on multiple projects at the same time, which a great thing for professionals meeting a lot of deadlines. It even empowers you to use resources between projects such as signature intros and outros easily. This comes in handy when you have a favorite preset that you would like to repeat.
In the latest version, editors can edit footages in any format. This is because the Adobe Premiere Pro has a nonlinear editing interface that could support 360 VR content, 4K (and even higher) and HDR Video, and the Lumetri Color tool, which is something familiar to Adobe users.
ProRes, audio mixing and more
Premiere Pro also has acquired file support, lightweight proxy workflows and faster ProRes HDR. This gives you more avenues to work on your own media. Premiere Pro can automatically reformat your video through smart reframing. It can make it into a square, vertical, 16:9 or in 4K resolution. You may now publish your video projects as end-to-end VR 180.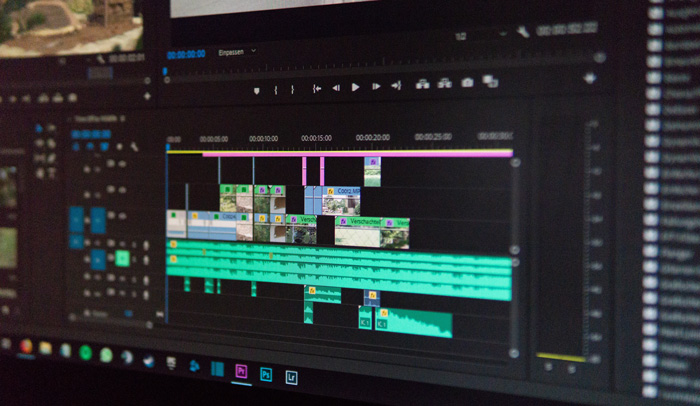 You can easily do selective color grading more accurately because of the Lumetric Color tools of the Premiere Pro. It also has Accelerate Audio Mixing that balances noises and reverb by dialing them down. The equalizers and noise reduction settings enable video editors to balance the noise or sound of the video the way they want to. You can now customise new slider sin the essential sound panel.
Iya sensei!!
Adobe Sensei is the power behind it all. This means that it can help you save time in editing. this done by just simply focusing on polishing your work without leaving the software timeline.
Although there are some reports about a few crashes and slow rendering process compared to other video editing software, this software is still one of the top video editing tools of the industry.
What one might like about the Adobe Premiere Pro is it keeps moving forward innovatively by adding new features regularly, which you can avail by having a Creative Cloud membership.
Adobe Premiere Pro free trial
You can get your free trial at adobe.com that will last for seven days. It is compatible on both MacOS and Windows. The trial will then be converted to a paid Creative Cloud membership when it becomes complete. Adobe offers a big discount for the whole Creative Cloud membership for students and teachers. The discount is almost 60% off.
When you sign up to the Creative Cloud you get Premier pro as it's part of a package. However, Adobe now gives you the opportunity to choose a Single App plan. This way you can just get the Adobe Premiere Pro.
Many reasons one tool
Clearly, there is a reason why vloggers and YouTubers and other professional video editors tend to use Premiere Pro as their video editing tool. Adobe allows them to create professional video easily and more efficiently. It speeds up their video creation process and helps them deliver videos on time.
Are you interested in publishing professional videos and vlogs? Go and try Adobe Premiere Pro.