What Are Chatbots and How Can You Use Them?
One of the advancements brought by artificial intelligence today is the use of chatbots. Many people are now using messaging apps including Skype, Slack, and WhatsApp with analogs significantly rising. In fact, Facebook Messenger has over 1.2 billion users per month.
The increasing popularity of messengers including virtual chatterbots has redefined the way people communicate in order to solve various tasks. So, what does a chatbot do, and how does it help businesses and organizations today?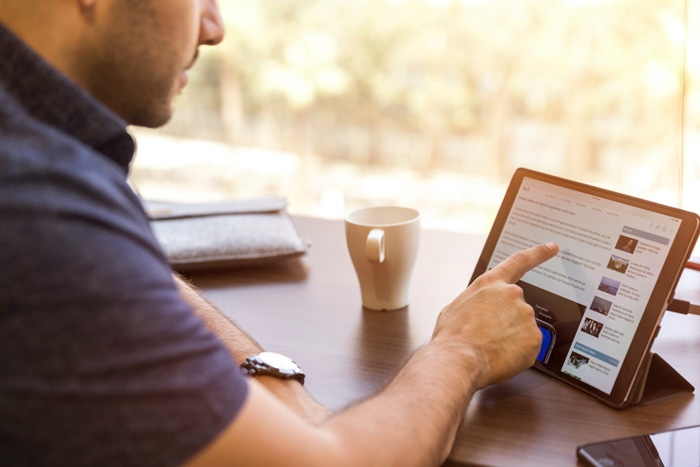 What is a Chatbot
A chatbot refers to an AI program that simulates a conversation such as chat with another user. It uses mobile applications, smartphones, websites, and messaging applications to get the message across.
For example, if you're planning to buy a new pair of shoes from a local shop, you need to access their online store or website to see what kind of shoes they currently sell and process your order. If the local shop has a bot, it's necessary to send them a message through Facebook so you can specify what you want.
How It Works
When it comes to customer support, online chatbots save efforts and time by automating interactions. As predicted by Gartner, 2020 will be the time when customer interactions no longer need humans to give responses to inquiries.
Now, they are also used to handle business tasks, collect information about customers, organize meetings, reduce overhead costs, and many more. This is why it's not surprising that the chatbot market grows exponentially while spreading across the globe.
Chatbots are designed to communicate with users through chat or text messages. It works like an assistant or virtual companion integrated into apps, instant messengers, and websites. They help businesses and organizations get closer to their customers and answer questions or concerns in a moment.
Benefits of Using Chatbots
Perhaps, you are curious why businesses need chatbots or how you can take advantage of using them. Well, there are so many reasons to use a chatbot. The best advantage of online chatbots is that you can do away with routine tasks such as simultaneously responding to multiple requests or inquiries from users.
Before we discuss the benefits of using chatbots, here are some of the major factors that encourage people and companies to use a chatbot:
Chatbots entertain users by providing them with amusing tips while killing time or having downtime.
They provide access to various information online in a faster and more efficient way.
Chatbots spark curiosity since users want to try new things and discover their unique abilities.
When it comes to relational and social factors, chatbots initiate conversations while enhancing social experiences. Also, chatting with a bot relieves people from loneliness as they get to talk without judgment.
Unlike applications, chatbots don't require you to download or update them in order to take advantage of their messaging features. More importantly, chatbots don't take up any space in your phone's memory, unlike messaging apps.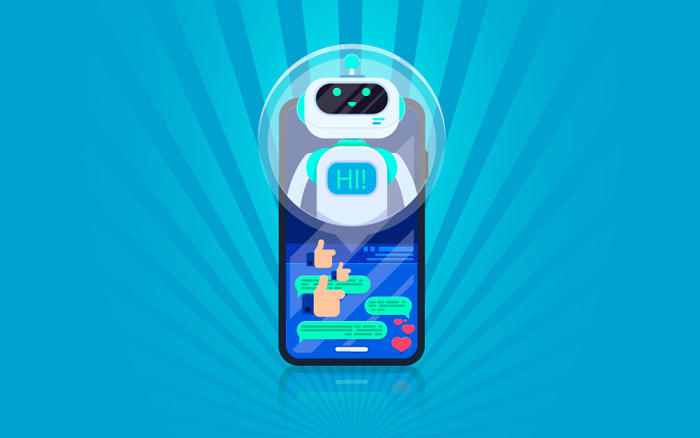 Business or personal use check out these reasons
The following are the main reasons you need to use a chatbot, whether for business or personal use:
Improved customer service. No need to wait for the operator to respond while you can search for answers in their FAQ section.
Streamline ordering and buying process. All you need to do is write anything you want the bot to tell your customers whenever they ask common questions. The bot sends all information to your sales department so you won't have to repetitively answer the same questions.
Personalized conversations. Instead of providing a long answer, chatbots only display specific answers to users. When customers feel they are given enough attention, they are more likely to make a purchase.
Higher response rates. Facebook pages have 90 percent of inquiries that remain unanswered. With a chatbot, you can respond to all the messages your business page is receiving so you can convert them into buyers.
Automate routine tasks. Customers usually have the same inquiries as to where are you located, how do you ship products, or when will you deliver. Online chatbots can help you write answers to these common questions to make an instant reply. As a result, the workload of your employees is reduced.
The final word
If you're looking for an executable approach on how to create a chatbot, there are some helpful tips you need to consider. First is you need to define your goals, what are the features that your bot should do. Then choose a platform where you can effectively interact with any target customers.
You can use a readymade chatbot software to build your own bot or create it from scratch. Creating, customizing, and launching will be the final steps you have to accomplish in order to make sure your customers will get the answers they need in an instant.
So, are you ready to explore the advantages of using a chatbot? How do you plan to use it?